By Mark Teale on Dec 18, 2019
(Realise Your Dream)
This year will be my 64th Christmas. It will be a special time for me. I am spending Christmas for the first time with my grandchildren and I am very excited.
Donna (my partner) , Scout (my dog) and I will drive for over 12 hours to reach our Christmas destination and we are all looking forward to the road trip – well Donna and I are; I am not too sure how Scout feels about the trip.
Watching twin two-and-a-half-year-old girls and a cheeky one-year old little boy open Christmas presents will be an absolute joy. Sitting down to Christmas lunch with Donna, my daughter and son, their partners, their children and the two dogs under the table ensuring that no scrap survives more than a couple of seconds on the floor, will be both satisfying and heartwarming.
I am not a deeply religious person, but I find Christmas a wonderful time of year for the reason I have described.
It is also a time, for most of us, to be thankful for our lives. To remind ourselves that most of our problems are minor in relation to the issues that face many people in large communities throughout the world.
It is a time to reflect on the last 12 months – what we did right and what we did wrong. Hopefully more right than wrong!
A reminder for some when you are reflecting on the last 12 months to not forget the pain you felt in January or February at the beginning of the year when your credit card bill turned up, showing how much your enthusiasm for Christmas 2018 cost.
Remember how long it took for your pain and suffering to pass while you paid it off. I do urge you to not make the same mistake this year and try to show some restraint and curb your Christmas enthusiasm when purchasing gifts.
Do not be taken in by the glossy catalogue that turns up in your letterbox or the sophisticated and clever television advertisement.
The unfortunate situation for some of us, is there are even more options available, apart from the normal credit card. If you don't have the money to buy gifts this year, remember please be careful; you do eventually have to pay for your spending even if it feels at the time of purchase you have not parted with any of your hard earned cash.
No, I am not Scrooge. I am old – 64 Christmases old. Overspending at Christmas is easy. I have overspent many times at Christmas, and I have felt the pain many times in January and February, so I do speak from experience.
I have digressed, so let me move onto more enjoyable matters.
PK and I celebrated our fifth anniversary of writing our blog "Realise Your Dream" this year. Which means this will be our sixth Christmas message.
I can be a little bit of a cynic and do sometimes question the sincerity of people's good wishes, which at Christmas is not good,
However, let me assure you that PK and I genuinely do wish you all a very joyous, safe, loving Christmas filled with wonderful moments and memories with your families and your friends.
Look after yourselves and your loved ones and remember to do a good deed for someone not as fortunate as yourself. PK and I look forward to inspiring you again in 2020 to "Realise Your Dreams" and to help you prepare for when you are ready to retire with style and dignity.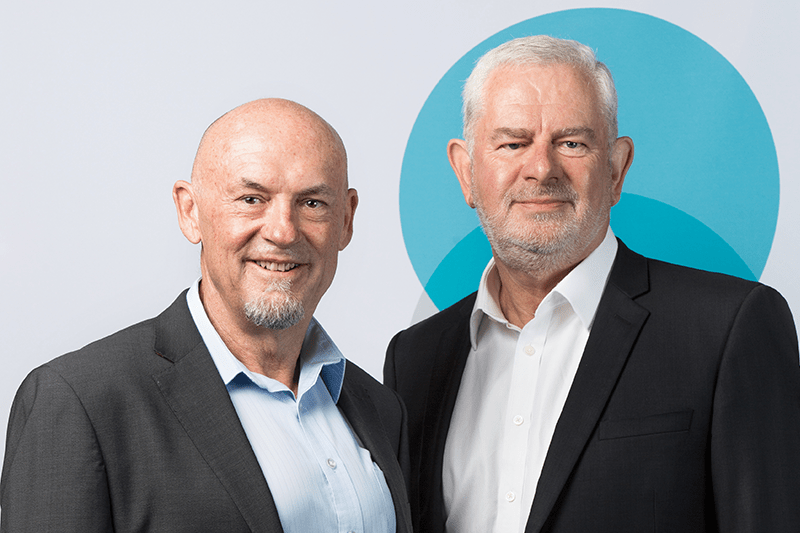 ABOUT US
Peter Kelly
PK believes people have the right to accurate, affordable and unbiased information that addresses all aspects of their preferred retirement lifestyle, thereby giving them the opportunity to make informed decisions that will empower them to live out their lives with dignity, certainty and security.
Mark Teale
Tealey's ambition is to change how people think about their retirement, he wants people to dream, plan and realise retirement is not defined by a magical age prescribed by the legislation.