If you are one of those people that are looking for opportunities to maximise your super, and claim a tax deduction along the way, there are strategies that may help.
However, like most things relating to superannuation, there are some conditions attached.
In this blog, I will focus on concessional contributions, and the ability many people have to exceed their annual concessional contribution cap without adverse tax consequences.
What is a concessional contribution?
Concessional contributions are those contributions made to a superannuation fund by an employer, on behalf of their employees. Employer contributions include the compulsory 10% 'superannuation guarantee' contributions, contributions made under a salary sacrifice arrangement and other discretionary contributions an employer may make.
Personal contributions are also concessional contributions when a tax deduction is claimed for the contribution.
Concessional contributions are treated as taxable income of the superannuation fund to which they are made, meaning they are taxed within the super fund at a rate of 15%. This is sometimes referred to as 'contributions tax'.
Contribution cap
The current annual cap or limit on concessional contributions is $27,500.
Where concessional contributions exceed this annual cap, an excess concessional contribution arises. Exceeding the cap is something that should generally be avoided. When a contribution exceeds the cap, the excess will be taxed at a person's marginal tax rate.
But wait, there's more!
Before 1 July 2018, if a person didn't fully use their concessional contribution cap in a particular financial year, the unused portion was lost.
From July 2018 this changed.
Subject to meeting certain conditions, a person may now carry forward the unused portion of their concessional contribution cap, that has accrued since 1 July 2018, for up to five years.
However, there is one condition that needs to be satisfied.
To be able to carry forward the unused portion of the concessional contribution cap, a person must have a total superannuation balance of less than $500,000.
Total superannuation balance  
The total superannuation balance is the value of all superannuation a person holds, including pension accounts, calculated at the previous 30 June[1].
By way of example, Bertina had a superannuation account with a balance of $58,000 and an account-based pension with a balance of $420,000 on 30 June 2021. Her total superannuation balance is $478,000.
Therefore, she has met the first condition enabling her to carry forward the unused portion of her concessional contribution cap that has accrued since 1 July 2018, to the 2021-22 financial year.
Taking advantage of the carry-forward opportunity
Let's assume that Bertina is 64 years old and is retired. In 2021-22 she sold an investment property that resulted in a capital gain of $100,000 being added to her other assessable income.
Bertina's concessional contribution cap for 2021-22 is $27,500.
In this circumstance, Bertina could make a personal contribution to superannuation and claim a tax deduction of $27,500 to help offset the tax payable on her income, including her capital gain.
However, if she has any unused concessional contribution cap that has accrued since 1 July 2018, she is able to carry the unused cap forward to 2021-22.
For the sake of this conversation, let's assume that the unused cap from 1 July 2018 through to 30 June 2021 totals $50,000. Bertina is able to make a personal tax deductible contribution to superannuation of up to $77,500 in 2021-22.
This will go a long way towards reducing the tax she might otherwise be paying on her capital gain.
Speaking of tax
When it comes to making superannuation contributions, tax is just one consideration.
As mentioned earlier, tax deductible superannuation contributions, such as the one Bertina intends to make, are treated as taxable income of the superannuation fund. In this example, the contributions tax that will be deducted from Bertina's contribution of $77,500 is $11,625.
Before claiming the tax deduction for personal superannuation contributions, Bertina will need to ensure that her personal income tax rate is 15% or more, otherwise she could end up paying more tax than necessary.
Is there anything else to consider?
People are generally able to make concessional contributions to super if they are under 67 years of age. From 67 through until turning 75, they will need to have met a work test, or be eligible for the work test exemption, to make personal contributions to super.
For those that are employed, carrying forward the unused concessional contribution cap can be useful when looking to make contributions under a salary sacrifice arrangement, or even when topping up concessional contributions by making personal tax deductible contributions.
Like most things involving superannuation, there are a lot of moving parts – multiple issues to be considered.
When looking to maximise contributions to superannuation we highly recommend you consult with a qualified financial adviser to ensure the strategy is appropriate

By Peter Kelly
(Realise Your Dream)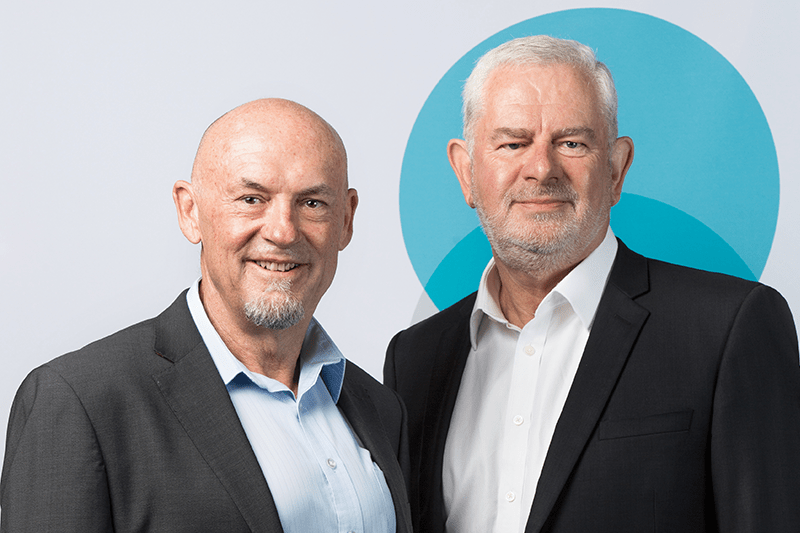 ABOUT US
Peter Kelly
PK believes people have the right to accurate, affordable and unbiased information that addresses all aspects of their preferred retirement lifestyle, thereby giving them the opportunity to make informed decisions that will empower them to live out their lives with dignity, certainty and security.
Mark Teale
Tealey's ambition is to change how people think about their retirement, he wants people to dream, plan and realise retirement is not defined by a magical age prescribed by the legislation.