I recently came across a situation involving a gentleman in his late 80's, let's call him Ron[1]. Ron is best described as a self-directed investor. He likes to do his own research about the investments he makes.
Back in 2017, Ron decided to have a bit of a dabble with cryptocurrency.
But rather than having just one single account through which to trade, he established several separate accounts, each with its own unique logins and access codes.
He bought a selection of coins that were held in his various accounts.
Avoiding the temptation to make big bets – after all, the cryptocurrency market was going crazy at the time, he only invested a thousand dollars or so. Money that, if lost, would not break the bank.
During 2018 the value of his cryptocurrency declined and flatlined until the end of 2020 before beginning its bull run in early 2021, and then falling, spiking, and more recently falling again.
Rather than cashing out his holdings following the 2018 decline, they were simply put out of mind. At least until when he was having a conversation with his grandson in late 2021.
His grandson, who has enjoyed reasonable success dabbling in cryptocurrency, asked Ron how his cryptocurrency was going, given the market had been having a stellar run up to that time.
Ron admitted that he had not given his cryptocurrency any thought for a couple of years.
The conversation prompted Ron to check how his holdings were fairing.
He was able to check one or two accounts and saw they had been doing very nicely indeed.
However, at that point, he realised he had a much bigger problem…
Ron couldn't remember where he had put the login details for his other accounts.
His grandson offered to spend some time with Ron and see what he could find.
After some hours of patiently working through Ron's paper records, his grandson was able to recover the access codes to the missing accounts. As a result, they found over $12,000 of "lost" cryptocurrency. Not a bad payoff for a couple of hours work.
Now, this story is not about whether we should be investing in cryptocurrency.
It is more about personal record keeping.
As we age, and our health deteriorates, we may find our memory starts to fade. Even worse, we may suffer cognitive memory loss to some degree or another.
With so much of our time now spent living in a digital world and having to access information and transact electronically, we find our repository of logins and passwords increasing exponentially.
While passwords can be managed using any one of several password management apps like Dashlane, LastPass, etc., these can be of little help if we were to fall ill, suffer declining memory, or pass away.
How will our loved ones access the wealth of personal information that is now stored electronically? Even our banking records are held electronically – we don't have a bank passbook anymore.
Perhaps there is value in preparing a list of important information and contact details that can be given to, or be relatively easily accessed by, a trusted family member. Alternatively, this information could be kept with our Will.
Perhaps such a list might include:
Income tax file number
Details of bank accounts – bank, account number, account names (individual or joint)
Direct debits and regular transfers – in and out
Superannuation fund name/s and account numbers
Centrelink or Department of Veteran's Affairs customer reference number and types of benefit being paid.
Investments – including shares, managed funds, trusts, investment properties
Residence – rates, body corporate, electricity and gas, telephone and data account details.
Logins and passwords for online accounts and services, including email accounts.
Where the original copy of the Will is held
Contact details of professional advisers including a solicitor, financial adviser, accountant, or tax agent.
This information can be given to a trusted family member for safekeeping either electronically or in paper form. However, the important thing is that the information is kept up to date and retained in a safe and secure place.
Just imagine for a moment, a close relative has just passed away and you have the responsibility for sorting out their affairs. Where would you start?
Having even basic information could save a huge amount of time and stress.
And don't forget to provide access details for our cryptocurrency accounts! Without the correct access codes, that money will be lost forever.
Ron and his cryptocurrency is a true story. This article is not a recommendation to trade cryptocurrency.
Financial advice and estate planning advice should be obtained from appropriately qualified professional advisers.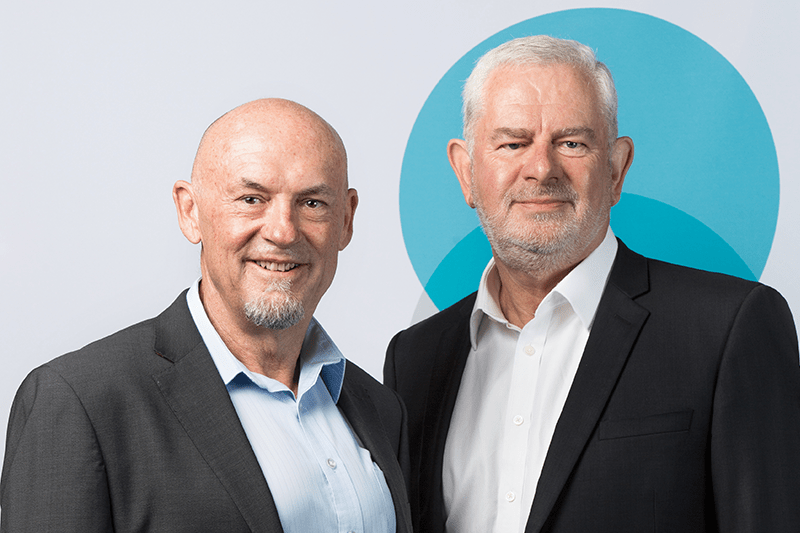 ABOUT US
Peter Kelly
PK believes people have the right to accurate, affordable and unbiased information that addresses all aspects of their preferred retirement lifestyle, thereby giving them the opportunity to make informed decisions that will empower them to live out their lives with dignity, certainty and security.
Mark Teale
Tealey's ambition is to change how people think about their retirement, he wants people to dream, plan and realise retirement is not defined by a magical age prescribed by the legislation.