The Commonwealth Seniors Health Card (CSHC) is a concession card that is available to eligible Australians that provides cheaper health care and certain other discounts and concessions.
People that hold a CSHC receive the following benefits:
Cheaper pharmaceutical items under the Pharmaceutical Benefits Scheme,
Bulk billed doctor's visits – where the doctor agrees
Lower out-of-pocket expenses once the Medical Safety Net has been reached.
In addition, other concessions may be available from the cardholder's state government and local council including reduced electricity and gas bills, property and water rates, and public transport fares. Actual concessions will depend on where the cardholder lives.
To be eligible to receive a CSHC, a person must meet certain criteria including:
Being of age pension age
Satisfying residency requirements
Providing a Tax File Number
Meeting identity requirements
Having income below a specified limit, and
Not being in receipt of a payment from Services Australia (i.e. Centrelink) or the Department of Veteran's Affairs.
Let's look at each requirement in turn:
1. Being of age pension age
The age pension age depends on a person's date of birth.
| | |
| --- | --- |
|   Date of birth | Pension age |
|   Before 1 July 1952 | 65 |
|   1 July 1952 to 31 December 1953 | 65½ |
|   1 January 1954 to 30 June 1955 | 66 |
|   1 July 1955 to 31 December 1956 | 66½ |
|   From 1 January 1957 | 67 |
To qualify for a CSHC, a person must have reached the age that would make them eligible to receive the age pension.
2. Residency
To satisfy the residency test, a person must be living in Australia and have:
Australian citizenship, or
A permanent visa, or
A Special Category visa
Newly arrived residents may have to serve a waiting period or 2 or 4 years, depending on their circumstances.
A person must continue to meet the residency requirements to be able to continue to use their CSHC. For example, if their visa is no longer valid, the CSHC can no longer be used.
3. Tax File Number
To apply for a CSHC, the applicant must provide their Tax File Number, or have a valid exemption from doing so.
4. Identity Requirements
Eligibility for a CSHC requires a person to have a Centrelink Customer Reference Number. This can be applied for online, by phone, or in person at a service centre.
Proving identity will generally be made by providing several documents. These include a commencement document (e.g. birth certificate or Australian passport), a primary document (e.g. an Australian driver's license or marriage certificate), and a secondary document (e.g. motor vehicle registration, rates notice, or utility bill).
Additional identity may have to be provided where an application for a CSHC is being made on a person's behalf by their partner or authorised nominee.
5. Income test
The CSHC is not subject to an assets test however it is income tested.
The income is based on adjusted taxable income and deemed income from an account- based pension.
Adjusted taxable income includes, but is not limited to:
Taxable income,
Total net investment losses,
Reportable fringe benefits,
Foreign income,
Reportable superannuation contributions,
Certain tax-free pensions and benefits.
Where a person has an account-based pension, deemed income is added to adjusted taxable income for the purposes of the CSHC income test.
In certain circumstances deeming rules may not be apply to account-based pensions that commenced before 1 January 2015.
The income limits for the CSHC, as of April 2022, are:
| | |
| --- | --- |
|   Status | Income |
|   Single | $57,761 |
|   Couple | $92,416 |
|   Illness Separated Couple | $115,522 |
6. Receipt of other income support benefits
The CHSC is a concession card available to those who are of age pension age but do not qualify for Centrelink or Veteran's Affairs income support benefits such as the age pension, generally because their assets or income disqualifies them from the pension.
The CSHC is renewed each year and is subject to ongoing compliance with the eligibility requirements, include the income test.
If personal circumstances change, Services Australia should be informed without delay.
For additional information on the CSHC, see the following link:
https://www.servicesaustralia.gov.au/who-can-get-commonwealth-seniors-health-card?context=21966
By Peter Kelly 
(Realise Your Dream)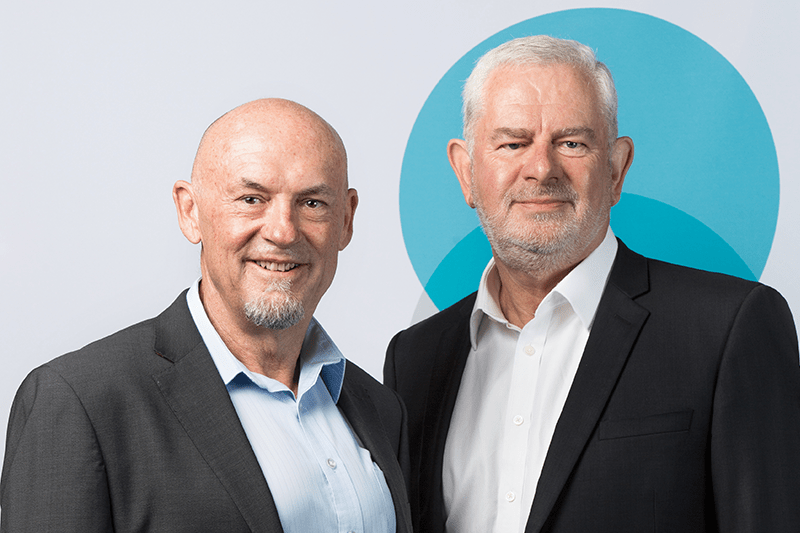 ABOUT US
Peter Kelly
PK believes people have the right to accurate, affordable and unbiased information that addresses all aspects of their preferred retirement lifestyle, thereby giving them the opportunity to make informed decisions that will empower them to live out their lives with dignity, certainty and security.
Mark Teale
Tealey's ambition is to change how people think about their retirement, he wants people to dream, plan and realise retirement is not defined by a magical age prescribed by the legislation.
This is a publication of Alliance Wealth Pty Limited (AFSL 449221) and Professional Investment Services Pty Ltd (AFSL 234951), wholly owned subsidiaries of Centrepoint Alliance Ltd.
General Advice Warning
The information contained in this article is of a generally nature and does not take into account your particular objectives, financial situation or needs. You should therefore consider the appropriateness of the advice for your situation before acting on it. You should obtain and consider the relevant Product Disclosure Statement (PDS) and seek the assistance of an authorised financial adviser before making any decisions regarding any products or strategies mentioned in this publication.
Disclaimer
While all care has been taken in the preparation of this blog, to the maximum extent permitted by law, no warranty is given in respect of the information provided and accordingly, neither Centrepoint Alliance Limited nor its related bodies corporate, employees or agents shall be liable for any loss suffered arising from reliance on this information.